Have Earplugs Used in Military Service Led to Hearing Problems for You or a Loved One?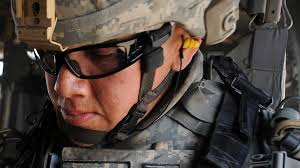 The 3M Company recently agreed to pay the U.S. Government $9.1 million to settle allegations that it knowingly sold defective Dual-End or Reversible Combat Arms Earplugs (CAEv2)  to the U.S. military without disclosing defects that limited the effectiveness of the hearing protection products.
We are now filing 3M defective earplug lawsuits on behalf of individuals for individual claims to recover compensation and justice for the actions of the combat arms earplug manufacturers.
The defective 3M earplugs were issued from 2003 to 2015 to service members in training and combat deployment to Iraq, Afghanistan, Somalia, Libya, Operation Oceanic Shield and Syria. Also, civilian contractors and non-U.S. military personnel may have received and used these earplugs and could be eligible for compensation.
Veterans and active military and others who used the defective 3M earplugs may be suffering from various symptoms, including:
Hearing loss (partial or total)
Tinnitus (ringing in the ears)
Muffling of speech
Trouble hearing consonants
Withdrawal from conversations
Need for increased volume on TV and radio