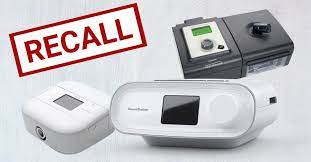 Philips Respironics Recalls Certain Continuous and Non-Continuous Ventilators, including CPAP and BiPAP, Due to Risk of Exposure to Debris and Chemicals.
Philips CPAP & BiPAP Recall
The Philips CPAP lawsuits claim the use of various Philips CPAP machines can cause lung injuries and even cancer.
On June 14, 2021, Philips announced a voluntary recall for various Philips Bi-Level Positive Airway Pressure (Bi-Level PAP), Continuous Positive Airway Pressure (CPAP) & mechanical ventilator devices. July 22, 2021, the FDA issued an official Class 1 recall of numerous Philips CPAP Machines. As noted by the FDA, a class 1 recall is "the most serious type of recall. Use of these devices may cause serious injuries or death." In October 2021 an MDL was established for the Philips CPAP recall in federal court in Pennsylvania.
The U.S. Food and Drug Administration noted that the purpose of the recall was to "mitigate potential health risks related to the sound abatement foam component"· of the devices. The components in question are made of polyester-based polyurethane (PE-PUR) foam and are used to make the machines quieter. The problem is that, as testing has demonstrated, the foam can pose risks to patients by degrading: into particles that the user may ingest – visible degradation not a requirement of the recall. Degrading could be occurring without obvious indicator and off-gasing chemicals that the user could inhale. These particles and gases could be harmful or even toxic. Ingesting these particles or inhaling these gases could put you at risk of developing cancer. Environmental exposure to high levels of heat and humidity can worsen the problem of foam degradation, as can the use of unapproved cleaning methods like ozone.
If the following applies to you or a loved one please complete the form above. Or call us at 1-833-MAS-TORT or 1-833-627-8678.
First use prior to 4/25/2021 & usage 6+ months.

Nonsmoker during time of use.

Diagnosis of one of the following cancers….Sinus; Nasopharynx; Nasal; Throat; Lung; Thyroid; Kidney; Lymphoma; Bladder; Liver; Leukemia; Multiple Myeloma; Malignant Tumors;




Prostate (>50 years of age) or Breast (>40 years of age)

Or conditions…Acute Inhalation Injury; Respiratory Failure; Chronic Asthma; Recurring Pneumonia (3+ times in 1 year); Chronic Bronchitis; Interstitial Lung Disease; Sarcoidosis; Pulmonary Fibrosis; Scarring of the Lungs; Acute Liver Failure; Acute Liver Disease or Acute Kidney Injury.
The list of devices recalled by Philips (the "Recalled Devices") Include: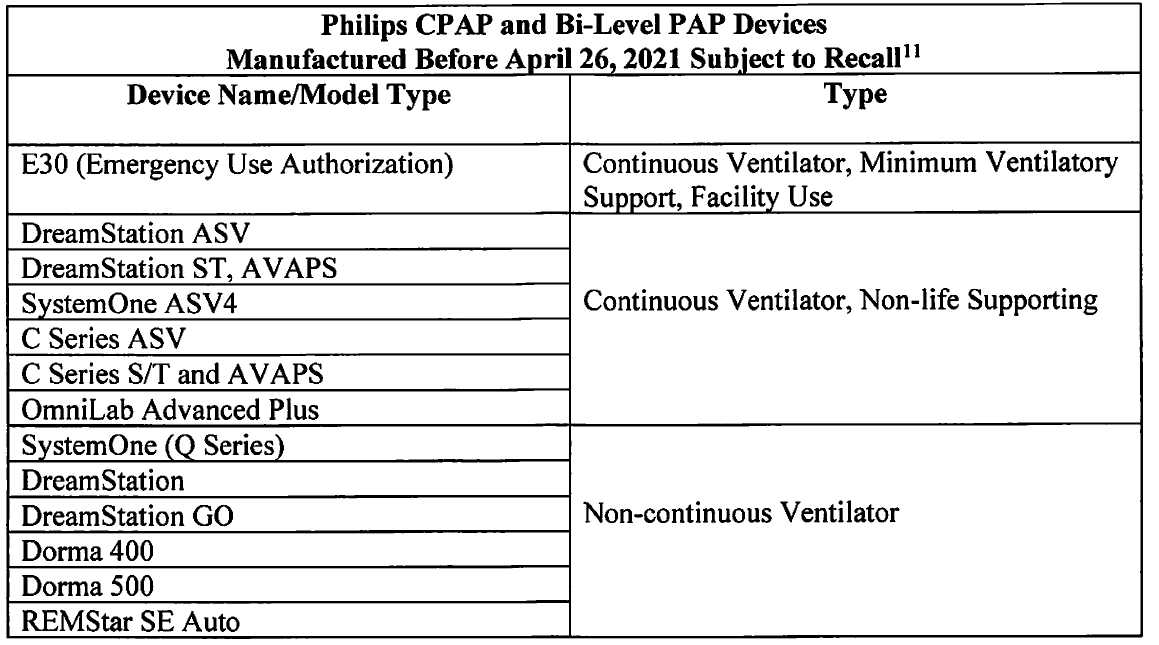 The Law Office of Floyd Chapman, PLLC is associated with major law firms in the mass tort and medical device areas to litigate your claim.