Blue Water Vietnam Veterans May Now Be Eligible for Agent Orange Disability Benefits!
Background: Blue Water Navy Vietnam Veterans are now entitled to a presumption of service connection for conditions related to Agent Orange exposure. This extension of the presumption is a result of the Blue Water Navy Vietnam Veterans Act of 2019, signed into law on June 25, 2019. The law takes effect January 1, 2020. Veterans who can show they served within the 12 nautical miles seaward from the demarcation line of the waters of Vietnam and Cambodia between January 9, 1962 and May 7, 1975 may be eligible for disability benefits. A survivor of a Veteran affected by this decision may also be entitled to certain survivor benefits. Complete the contact form below so we can help you today.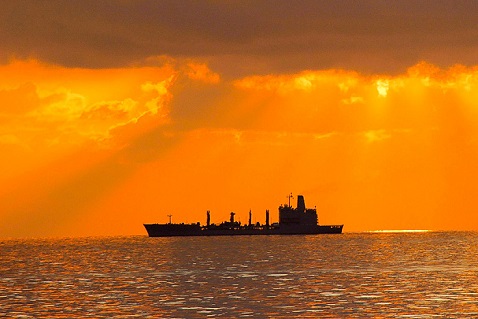 Cancers that are believed to be caused by contact with Agent Orange
• Chronic B-cell leukemias
• Ischemic heart disease
• Hodgkin lymphoma, formerly known as Hodgkin's disease
• Non-Hodgkin lymphoma
• Multiple myeloma
• Prostate cancer
• Respiratory cancers (lung, bronchus, larynx ortrachea)
• Soft-tissue sarcoma (other than osteosar-coma,
chondrosarcoma, Kaposi's sarcoma, or mesothelioma).
Other illnesses that are believed to be caused by contact with Agent Orange
A FEW FAQs
Do I need to prove contact with Agent Orange? – No
I have been denied in the past, can I file again?  – Yes
What happens if the Veteran dies before his or her claim is decided?

If the claimant dies while his or her claim is pending, a living dependent, such as a spouse or child, may file a request to be substituted as the claimant.

What will the effective date for Benefits be for Blue Water Navy Veteran claims?

Presumptive Agent Orange conditions granted for Blue
Water Navy Veterans may be retroactive to the date VA
received your original claim. If you had a previously
denied claim and you resubmit your claim, the effective
date will be determined on a case-by-case basis.



How will the previously denied claims be handled?

If you had an Agent Orange claim with one or more
presumptive conditions denied in the past, you are
urged to file a new claim. Provide any new and relevant
information regarding your claim such as dates you
believe your ship traveled within 12 nautical miles of the
Republic of Vietnam, or updated medical information.
Claims that are currently in the VA review process or
under appeal will be reviewed under the new policy.