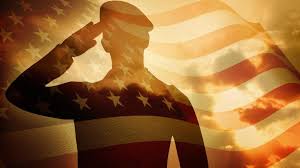 Understanding the Federal Tort Claims Act.
Financial damages and other remedies are available from the United States Government when the civil tort of negligence or misconduct by one or more of its employees causes compensable injury. The Federal Tort Claims Act (FTCA) is very comprehensive and allows the claimant to recover for personal injury, medical malpractice, death, or property damage resulting from the tortious acts of federal employees.
The Federal Tort Claims Act has a strict statute of limitations, meaning generally claims are barred unless they are properly submitted to the proper federal agency within two years after the tortious act or accrual. The claim must first be filed or brought within the two-year period as an administrative claim, not a lawsuit. Thereafter, the clock starts ticking on the review by the administrative agency.
Should the agency fail to make a final disposition of your claim after six months from its submission, you may proceed to trial by considering the failure to make a satisfactory resolution a denial. But what is usually the case is that most FTCA claims that I have handled do not settle within six months. If you believe the Government is working in good faith and the delay is not purposeful, which is usually the case given the large number of claims submitted, we generally keep negotiating and talking for a reasonable amount of time before filing suit.
Our purpose is to have the Government compensate you for their negligence and legal wrongs. There are many different parties who may sue, these are known as plaintiffs. Even members of the armed forces or their dependents may submit claims or sue under the FTCA. The claim or suit is against the United States. In certain cases, you may join other party defendants in the claim or suit.
We have successfully represented claimants in FTCA claims for VA medical malpractice and other acts and look forward to hearing from you to discuss your potential claim.